Small thread to discuss the next upcoming release. Version 0.2 is more or less feature complete and went out to some Beta players.
Depending on the number of bugs version 0.2 will be release in the next weeks.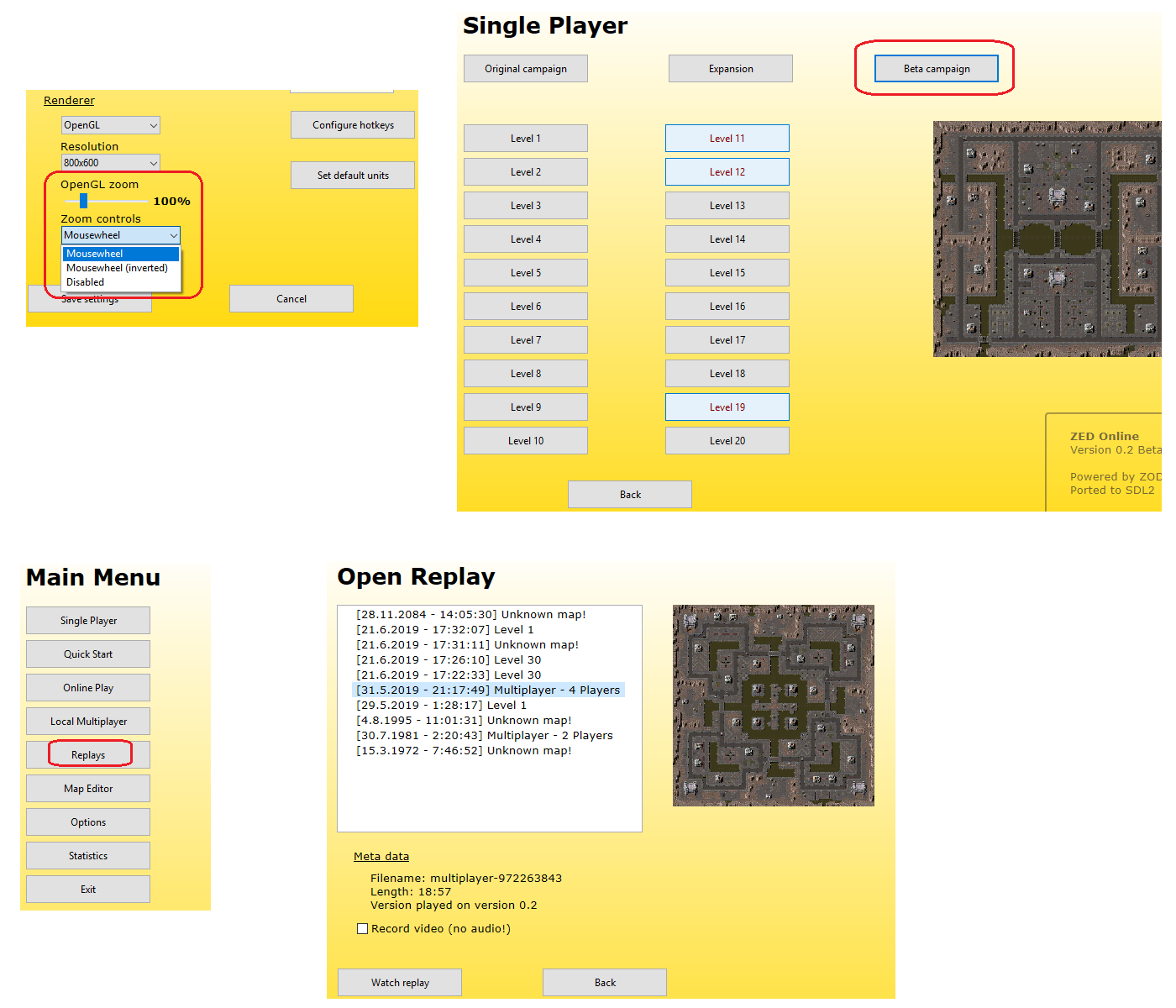 Most important new features in my opinion are:
1) When using the OpenGL renderer the mousewheel can be used to zoom in and out during a match.
Great to get an overview of the map and also to micro-manage certain situations.
2) Replays of matches will be recorded in a replay file (which will be in a replay folder).
These replay files only contain the actions of the players, so they are tiny. About 10kb for a 10 minute long 4 player match.
We also plan to upload these replay files (only single player and only if a new highscore is achieved) as an anti-hacking method.
I would like to point out that now personal data is stored in these files apart from username, user id, time when the match was started (but not the timezone!).
2b) When watching a replay one can also record a video (mp4 file). Audio recording is currently not possible.
3) After finishing the first 35 maps a new "Beta campaign" will open up. These are the maps from the Z DOS black premium disc.
Since the maps are very similar to the original 20 maps the enemy AI will be a bit stronger, so these maps should pose an additional challenge for players who finished the single player campaign.
Apart from that a few minor thing of of course. Some bug fixes. Damage to building/bridges has been changed. Collision detection between buildings and missiles rewritten.
Some minor changes to the pathfinding. Shooting at forts should now be easier (i.e. the center of the fort is now longer the target).